Summer is coming and the children are home. Do you have enough food, or will your family be hungry?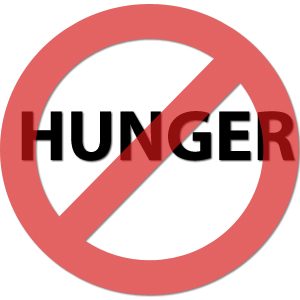 Summer is almost here and the question must be raised as to whether Livingston County residents have enough food on their tables to feed their families. The Livingston County Hunger Council has made it their goal to educate people on available options during the lean summer months. If an individual needs help, he or she is not alone. Many residents of this county will need assistance with food for the first time. There is no shame in being hungry, needing food or accessing services that are readily available. The Federal Food Assistance Program (FAP) has changed its model in an effort to improve the public's perception of utilizing organized food assistance programs. Livingston County rates worst in the state with utilization, perhaps due to pride, embarrassment or lack of knowledge. The Livingston County Hunger Council is determined to change this perception.
FOOD ASSISTANCE PROGRAM (FAP)
The Food Assistance Program, which is funded 100% by the US Department of Agriculture, supplements the food purchasing power of low-income individuals and families. The state and federal governments share administrative costs, while the Department of Human Services determines eligibility. FAP is a benefit (like Social Security), not welfare. It is the first line of defense against hunger. It helps with grocery bills so that families can afford fruits, vegetables, dairy products, and other healthy foods. It is recognized in grocery stores, house-to-house grocery vendors and non-profit food purchasing ventures. Food Assistance Programs can free up cash so that individuals who would ordinarily spend their money on food can meet other expenses, such as utilities.
Eligibility for food assistance depends on the financial situation of all members of the household group. All persons who live together, purchase and prepare food together are considered to be members of the same food assistance group.
Many individuals are newly unemployed seeking help for the first time. Other first-timers are senior citizens who have worked all of their lives with the expectation of a comfortable retirement, only to find themselves at the opposite end of the spectrum. The good news for these people and others in need of support is that fundamental changes have taken place in the program to make it easier to apply. An individual may now apply on-line through the State of Michigan's "Bridges" site at www.michigan.gov/mibridges. There is also an on-line pre-screening tool designed to see if an individual qualifies in the privacy of his/her own home by going to the site www.mfia.state.mi.us/mars. If a person would prefer to talk to a knowledgeable person on the phone rather than using the internet, they may call 866-453-2637, ext. 331, for more information.
FAP benefits local communities. Federal dollars are used for FAP benefits, which helps to relieve the pressure on local community food banks and programs. Every $5.00 in FAP benefits generates $9.20 in economic activity for the community, as these federal dollars are spent at local grocery stores. Underuse of federal programs places more pressure on local food banks and pantries, which are already struggling to meet the greatly increased demand for food.
In addition to FAP, SUMMER LUNCH BUNCH IS BACK!
Hunger is one of the most severe roadblocks to a child's learning process. Children who received free reduced pricing on meals this year through the School Breakfast and National School Lunch Programs will probably not have enough food to maintain good health throughout the summer. Hunger is detrimental to a child's mind, body and performance, and will also make children susceptible to other health issues.
The Salvation Army of Livingston County, with the help of many other agencies and churches, is preparing to fill the gap in meals through the "Summer Lunch Bunch". This program, which piloted last year, served nearly 5,000 meals in four locations. The program has expanded for summer 2010 to serve food at six locations from June 22 through August 12, 2010 beginning at 11:30 am. The Summer Lunch Bunch program provides a free meal served once a week, and a box of food to provide lunch for the rest of the week for pre-registered families with school age children who may not have any other way of getting lunch when school closes for the summer. To enhance the program, activities, crafts and games will also be taking place as lunch is served.
Days and locations are as follow:
Tuesday                       *Brighton Village Mobile Home Park Clubhouse
*Howell Estates Mobile Home Park Clubhouse
Community Congregation Church of Pinckney
Thursday                     *Grandshire Estates Mobile Home Park Clubhouse
*Lakeshore Village Apartment Clubhouse
The Salvation Army, 503 Lake Street, Howell
(*Please note that at clubhouse locations, preference will be first given to those who are residents of that particular mobile home or apartment complex before being open to the general public (as space allows). Other sites are open to all Livingston County residents.
All families who apply for the Summer Lunch Bunch program are eligible. If a "waiting list" is necessary due to space limitations, families with less income will be served first. Families are only allowed to attend programming at the location and on the day to which they are assigned. Please call The Salvation Army (517-546-4750) or visit 503 Lake Street, Howell, MI 48843 to request an application packet, to make a donation or for further information. Applications will also be available at the serving locations and from other local Human Service agencies.
This program is partially funded by the US Department of Agriculture, the Federal Emergency Management Association, the Dick Purtan/Salvation Army Bed & Bread Club, other private donations and the Livingston County Basic Needs Committee. Donations specifically for this program are gladly accepted at the Salvation Army in Howell.
Volunteers are needed to help with this program. Individuals are needed to assist with food service, set-up or lead activities, and assist with paperwork. Anyone interested should contact Nikki Gillette at 517-546-4750. Interested individuals should also plan on attending a volunteer orientation meeting at the Salvation Army's Howell location on Tuesday, June 8, 2010 at 6:00 pm. The Howell location resides at 503 Lake Street, Howell, MI 48843.
Other information on the Livingston County Hunger Council
The Livingston County Hunger Council is working to eliminate a 51% hunger gap in Livingston County. Through the Council's FAP Outreach Committee, Food Pantry Network Committee, Nutrition Education Committee and Fresh Produce Committee, and although successes are rising, there is still a long way to go. To volunteer or become involved in fighting hunger in Livingston County, please call the Livingston County United Way at 810-494-3000.