SNAP at the Farmers Market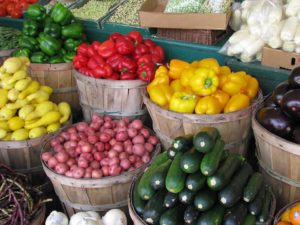 We take the buying power of the Bridge Card to the Farmers Market!  Fresh and local produce is now affordable for anyone.
Find a local market near you!
SNAP is a government program administered by the Department of Human Services.   For people who qualify, the program puts money on a debit card to buy food at your local participating grocery store. Need help applying for food benefits?  Contact the county's Resource Navigator: 1.866.453.2637 ext 331.  Apply online, or see if you qualify.