5 Ways to Make Someone's Holiday a Little Brighter
Give and you shall receive is most definitely true, but giving is much more than receiving. When you discover that giving is better than receiving, you're well on your way to truly living a life of purpose and worth. Lucky for us, we have a community that understands this to the core.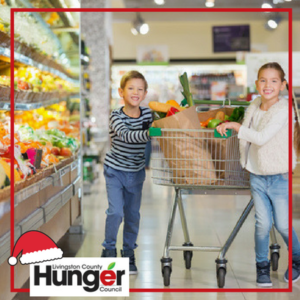 During this busy holiday time we often get questions about how to help the hungry and we have gathered some of our favorites for you.
Donate Food
Emergency food pantries in your neighborhood need donations to continue feeding our neighbors who are unable to get enough food on their own. Individual food pantries can also use financial donations to purchase food at a lower cost than when buying retail.  Click here to find a food pantry near you.
Host a Food Drive
Let us help you conduct a food drive in your neighborhood, or at your school, business or church to benefit the agencies in Livingston County that give away emergency food. Contact Gleaners Community Food Bank for more information.
Volunteer
There are many opportunities to be involved in what the community is doing to end hunger. Click on any of the links below for more information on how you can help one of our partner agencies.
Become an Advocate
Being informed about hunger and its impact on families is another way to help make our community more food secure. But don't stop there! Share that information with your friends, family, on Facebook or Twitter, write a letter, call a policy maker……..make it known hunger doesn't belong in your community!  Feeding America provides great tools for getting started.
Remember that People Need Help Throughout the Year
It is easy to remember the people who need our help most during the holidays, the season of giving, but it is easy to forget without constant reminder.  Many of the families you will help this year will need help 6 months from now until they are 'on their feet', well again or back to work.  Make a pledge to yourself to check in with local agencies every few months to see what has surfaced and how you may be able to help with your time, talents or donations.